31st May 2018 – Purple Griffon becomes MISD Accredited Training Partner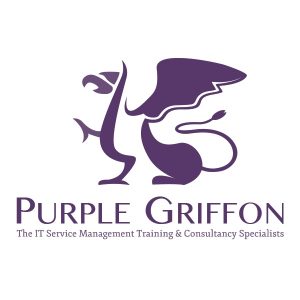 Established professional-education provider Purple Griffon has become the first accredited training partner for the 'Mastering IT Support Delivery' curriculum.
MISD author and IT support consultant Noel Bruton comments, "The Purple Griffon portfolio is already a mature mix of IT and management qualifications, making it particularly attractive, as the MISD certifications are about IT Support professionalism as well as delivery, comprising management of people as well as methods. Purple Griffon's range of courses go beyond IT governance into the practicalities of service delivery, demonstrating the breadth of experience MISD trainers need."
Purple Griffon CEO Steve Lawless adds, "MISD is written by one of IT Support's leading thinkers and practitioners, so it has authority behind it. Its courses have been developed on client sites over decades, so are based on proven practicality. They provide career-spanning material not covered by current mainstream training offerings. MISD fills a gap in the market, while being well suited to the Purple Griffon philosophy. MISD complements, rather than competes with current popular courses."
MISD certifications will be available from the beginning of summer 2018.
About MISD
Mastering IT Support Delivery (MISD) is a career-spanning curriculum of specialist courses for anybody involved at any level of IT Support. It recognises uniquely that IT Support solutions can come from anywhere in IT, not just the Service Desk but numerous technical departments including development. IT Support has long lacked a strategy, often relying instead on technician goodwill and reactivity. This has caused service delays, with some departments having to interrupt their core purpose to respond to a support enquiry, while others are so busy that prioritisation gets lost in demand. MISD teaches the proven methods to manage all that, increasing IT Support success, while also making it a more rewarding place to work for its staff.
About Purple Griffon
At Purple Griffon we pride ourselves with being an independent SME in the IT Service Management Training and Consultancy market. Being flexible (along with a keen eye for the current prices in the market!) We aim to provide you, the customer, with the solution to address your issues. All of our trainers and consultants have worked at the coal face and have years of experience to call upon in order to work out the appropriate solution for you. Feel free to talk to us about your needs or requirements, whether it be a training or consultancy query, as we are more than happy to provide assistance or direction, and you never know, it may be the beginning of a long relationship.
---
20th April 2018 – New video describes what makes MISD different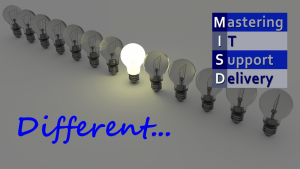 ITSupportTraining.co.uk has released a nine-minute video looking at the considerable differences between MISD and existing I.T. management frameworks and training. Unlike most others, MISD does not stop at the 'Service Desk' but describes the function and methods needed for professional support, wherever in IT the support resolution may be created. It shows project-based workgroups how not to let IT support enquiries impede their core duties, while not allowing that core work to delay the support fix. MISD is not just for the internal support of ITSM, but also for that provided by the channel via ECSM (External Customer Support Management). MISD is not only horizontal across I.T, but vertical, being the only training programme to describe the responsibilities and functions of the IT Support strategist. And MISD doesn't require a small army of owners and officers – it is scalable across all sizes of organisation and all sectors of the economy.
There's a lot different about MISD; but it is practical and universally applicable, and it is what I.T. support has needed for too long. Click here or on the image to watch the video on YouTube.
---
1st January 2018 – Video Describes Principles of MISD Philosophy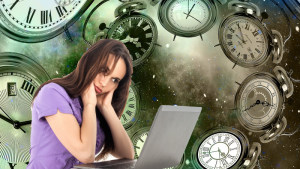 ITSupportTraining.co.uk has released a four-minute video explaining elements of its core philosophy. For decades, existing management frameworks in IT have, in their various updates, continually and continuously failed to adequately address IT Support, the very essence of how IT users view IT.
This myopia has led to unfortunate and damaging consequences. Several of these consequences are listed in the video, which indicates how MISD has recognised them, and thus addresses them in its training. A pulsing, rock soundtrack adds to a passionate message – our users deserve better, our organisations need better, and through MISD's training in proven, practical lessons in IT support conduct, management and delivery, we can do better.
You can see the video here.
---
1st January 2018 – MISD Social Media Presences Established
The 'Mastering IT Support Delivery' training curriculum for a IT Support professionalism now has presences on various social media platforms. These are: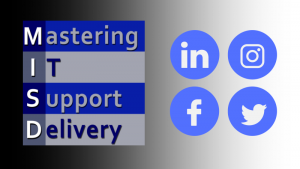 They can be reached either from the links above, or via the buttons just below the main header of the ITSupportTraining.co.uk website.
In addition, various pages and blog posts throughout the site have their own social media buttons, so you can add what you are reading to your own social media feed.
---
1st January 2018 – ITSupportTraining.co.uk Announces MISD Accredited Curriculum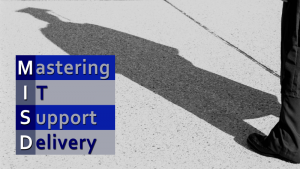 ITSupportTraining.co.uk announces its 'Mastering IT Support Delivery' curriculum of accredited training in IT Support professionalization for both internal and external support providers.
This specialist programme of operational, non-technical education takes full account of the fact the IT Support is not limited to the 'Service Desk', but in fact has always spanned the whole of IT and even involves elements of the userbase. This includes those departments that do not see themselves as having an IT Support responsibility. Read more in this blog article.
---